${function(){ const rules = data.data.rules; return ` ` }()}
${function(){ const isCart = data.data.isCart; const isCollection = data.data.isCollection; const isProduct = data.data.isProduct; const isIndex = data.data.isIndex; return `

${isCart ? 'The items in the shopping cart do not participate in any recommendation rule. Add the participating items to your shopping cart to check the design.' : ''} ${isProduct ? 'This product did not participated in any recommendation rule. Switch to another product to check the design.' : ''} ${isCollection ? 'The items in this collection do not participate in any recommendation rule. Switch the participating items to check the design.' : ''} ${isIndex ? 'The home page do not participate in any recommendation rule.' : ''} (This prompt would not display on client-side)

Recommended Products

` }()}
${function(){ const rule = data.data; const getImageHeight = function(image){ const image_size = rule.config.image_size || 0; const imageWidth = image.width || 600; const imageHeight = image.height || 800; let ratio = 0; if(image_size == 0){ ratio = (imageHeight / imageWidth).toFixed(2); }else if(image_size == 1){ ratio = 1.5; }else if(image_size == 2){ ratio = 1; }else if(image_size == 3){ ratio = 0.75; } return imageWidth * ratio; }; const toQuery = obj => Object.keys(obj) .map(k => Array.isArray(obj[k]) ? obj[k].map(v => `${k}[]=${encodeURIComponent(v)}`).join('&') : `${k}=${encodeURIComponent(obj[k])}` ) .join('&'); return `
class SpzSmartBlockComponent extends SPZ.BaseElement { constructor(element) { super(element); this.templates_ = null; this.container_ = null; this.i18n_ = {}; this.config_ = {}; this.show_type_ = 3; this.product_resource_id_ = ''; this.collection_resource_id_ = ''; this.cart_items_ = []; this.customer_id_ = ''; this.order_id_ = ''; } static deferredMount() { return false; } isLayoutSupported(layout) { return layout == SPZCore.Layout.CONTAINER; } buildCallback() { const template_type = window.SHOPLAZZA.meta.page.template_type; if (template_type === 1) { this.show_type_ = 3; this.product_resource_id_ = window.SHOPLAZZA.meta.page.resource_id; } else if (template_type === 2) { this.show_type_ = 4; this.collection_resource_id_ = window.SHOPLAZZA.meta.page.resource_id; } else if (template_type === 15){ this.show_type_ = 5; } else if (template_type === 13){ this.show_type_ = 6; } else if (template_type === 20){ this.show_type_ = 7; this.customer_id_ = window.SHOPLAZZA.customer.customer_id; } else if (template_type === 35){ this.show_type_ = 8; this.order_id_ = window.location.pathname.split('/').pop(); } this.templates_ = SPZServices.templatesForDoc(this.element); this.setAction_(); } mountCallback() { console.log('smart mounted'); const that = this; const themeName = window.SHOPLAZZA.theme.merchant_theme_name; const isGeek = /Geek/.test(themeName); this.fetchRules().then((res) => { if (res && res.rules && res.rules.length) { const blockEl = document.getElementById('smart_recommend_block'); SPZ.whenApiDefined(blockEl).then((api) => { api.render({data: res}, true).then(() => { if (isGeek && that.show_type_ === 6) { blockEl.querySelector('.plugin_container_wrpper').style.padding = '30px 0'; } const recommendStyle = document.createElement('style'); recommendStyle.innerHTML = ` .plugin__recommend_container,.app-recommend-card { display: none !important; } `; document.head.appendChild(recommendStyle); const fetchList = []; res.rules.forEach((rule) => { fetchList.push(this.fetchRuleProductList(rule.id)); }); const fetchAll = Promise.all(fetchList); fetchAll.then((p_res) => { res.rules.forEach((rule, index) => { rule.products = p_res[index] && p_res[index].products; const ruleEl = document.getElementById('smart_recommend_rule_' + rule.id); SPZ.whenApiDefined(ruleEl).then((api) => { api.render({data: rule}, true).then(() => { that.impressListen(`#smart_recommend_rule_ul_${rule.id}`, function(){ that.trackRuleImpress(rule); }); const btnElList = document.querySelectorAll(`#smart_recommend_rule_ul_${rule.id} button`); btnElList.forEach((btnEl) => { if (btnEl && rule.config && rule.config.quick_shop_button_bg_color && rule.config.quick_shop_button_text_color) { btnEl.style.backgroundColor = rule.config.quick_shop_button_bg_color; btnEl.style.color = rule.config.quick_shop_button_text_color; } }) }); }); }); }); }) }) } else { if (window.top !== window.self) { const template_type = window.SHOPLAZZA.meta.page.template_type; const holderEl = document.getElementById('smart_recommend_preview_no_data_placeholder'); SPZ.whenApiDefined(holderEl).then((api) => { api.render({data: { isCart: template_type === 13, isCollection: template_type === 2, isProduct: template_type === 1, isIndex: template_type === 15 }}, true); }); } } }); } setAction_() { this.registerAction('quickShop', (data) => { const that = this; const product_id = data.args.product_id; const productIndex = data.args.productIndex; const rule_id = data.args.rule_id; const ssp = data.args.ssp; const scm = data.args.scm; const cfb = data.args.cfb; const ifb = data.args.ifb; const modalRender = document.getElementById('smart_recommend_product_modal_render'); if (product_id) { this.fetchProductData(product_id).then((res) => { const product = res.products && res.products.length && res.products[0] || {}; product.cfb = cfb; product.ifb = ifb; SPZ.whenApiDefined(modalRender).then((api) => { api.render({product: product, productIndex: productIndex, rule_id: rule_id, ssp: ssp, scm: scm, show_type: that.show_type_}, true).then(() => { const modalEl = document.getElementById('smart_recommend_product_modal'); SPZ.whenApiDefined(modalEl).then((modal) => { that.impressListen('#smart_recommend_product_modal', function(){ that.trackQuickShop({ rule_id: rule_id, product_id: product_id }); }); modal.open(); }); const formEl = document.getElementById('smart_recommend_product_form'); SPZ.whenApiDefined(formEl).then((form) => { form.setProduct(product); }); const variantEl = document.getElementById('smart_recommend_product_variants'); SPZ.whenApiDefined(variantEl).then((variant) => { variant.handleRender(product); }); }); }) }); } }); this.registerAction('handleScroll', (data) => { this.directTo(data.args.rule_id, data.args.direction); }); this.registerAction('handleProductChange', (data) => { const variant = data.args.data.variant; const product = data.args.data.product; const imageRenderEl = document.getElementById('smart_recommend_product_image'); SPZ.whenApiDefined(imageRenderEl).then((api) => { api.render({ variant: variant, product: product }, true); }); }); this.registerAction('handleAtcSuccess', (detail) => { const data = detail.args; data.data.product = data.data.product || {}; data.data.variant = data.data.variant || {}; const product_id = data.data.product.id; const product_title = data.data.product.title; const variant_id = data.data.variant.id; const price = data.data.variant.price; const rule_id = data.rule_id; const aid = `smart_recommend.${this.show_type_}.${rule_id}`; const ifb = data.data.product.ifb; const cfb = data.data.product.cfb; const ssp = data.ssp; const scm = data.scm; const spm = `smart_recommend_${this.show_type_}.${data.spmIndex}`; const params = { id: product_id, product_id: product_id, number: 1, name: product_title, variant_id: variant_id, childrenId: variant_id, item_price: price, source: 'add_to_cart', _extra: { aid: aid, ifb: ifb, cfb: cfb, scm: scm, spm: `..${window.SHOPLAZZA.meta.page.template_name}.${spm}`, ssp: ssp, } }; this.tranckAddToCart(params); }); this.registerAction('addATCHook', (data) => { const params = data.args; const spm = `smart_recommend_${this.show_type_}.${params.spmIndex}`; this.myInterceptor_ = window.djInterceptors && window.djInterceptors.track.use({ event: 'dj.addToCart', params: { aid: `smart_recommend.${this.show_type_}.` + params.rule_id, ssp: params.ssp, scm: params.scm, cfb: params.cfb, spm: `..${window.SHOPLAZZA.meta.page.template_name}.${spm}`, }, once: true }); }); } tranckAddToCart(detail) { if (window.$) { window.$(document.body).trigger('dj.addToCart', detail); } } fetchRules() { const payload = { show_type: this.show_type_, }; let that = this; if (this.show_type_ === 6) { let line_items = []; return this.fetchCart().then((res) => { if (res && res.cart && res.cart.line_items) { line_items = res.cart.line_items.map((item) => { return { product_id: item.product_id, variant_id: item.variant_id, quantity: item.quantity, price: item.price } }); } payload.line_items = line_items; that.cart_items_ = line_items; return that.fetchRulesRequest(payload); }); } else { if (this.show_type_ === 3) { payload.line_items = [{ product_id: this.product_resource_id_ }]; } else if (this.show_type_ === 4) { payload.collection_id = this.collection_resource_id_; } else if (this.show_type_ === 7) { payload.customer_id = this.customer_id_; } else if (this.show_type_ === 8) { payload.order_id = this.order_id_; } return this.fetchRulesRequest(payload); } } fetchRulesRequest(payload) { return fetch(window.SHOPLAZZA.routes.root + "/api/possum/recommend_query", { method: "POST", headers: { "Content-Type": "application/json" }, body: JSON.stringify(payload) }).then(function(res){ if(res.ok){ return res.json(); } }); } fetchCart() { return fetch(`/api/cart/cart-select?r=${Math.random().toString(36).slice(-4)}`) .then((res) => { if (res.ok) { return res.json(); } }); } fetchRuleProductList(rule_id) { const payload = { page: 1, limit: 100, fields: ["title", "url", "image", "min_price_variant.price", "min_price_variant.compare_at_price"], rule_id: rule_id, }; if (this.show_type_ === 3) { payload.line_items = [{ product_id: this.product_resource_id_ }]; } else if (this.show_type_ === 4) { payload.collection_id = this.collection_resource_id_; } else if (this.show_type_ === 6) { payload.line_items = this.cart_items_; } else if (this.show_type_ === 7) { payload.customer_id = this.customer_id_; } else if (this.show_type_ === 8) { payload.order_id = this.order_id_; } return fetch(window.SHOPLAZZA.routes.root + "/api/possum/recommend_products", { method: "POST", headers: { "Content-Type": "application/json" }, body: JSON.stringify(payload) }).then(function(res){ if(res.ok){ return res.json(); } }).catch(function(err){ console.log(err); }); } fetchProductData(product_id) { return fetch(window.SHOPLAZZA.routes.root + "/api/possum/products", { method: "POST", headers: { "Content-Type": "application/json" }, body: JSON.stringify({ product_ids: [product_id], fields: [ "images", "options", "min_price_variant", "variants"] }) }).then(function(res){ if(res.ok){ return res.json(); } }).catch(function(err){ console.log(err); const loadingEl = document.getElementById('smart_recommend_loading'); if (loadingEl) { loadingEl.style.display = 'none'; } }); } getStyle(ele, style) { if (!ele) return; if (window.getComputedStyle) { return window.getComputedStyle(ele)[style]; } return ele.currentStyle[style]; } directTo(id, direction) { const scrollElement = document.getElementById(`smart_recommend_rule_ul_${id}`); const blockWidth = parseInt(this.getStyle(scrollElement, 'width')); const scrollLength = (blockWidth * 0.19 - 12) * 5; const scrollPoint = scrollElement.scrollWidth - scrollElement.clientWidth; if (!scrollElement) return; if (direction === 'left') { if (document.dir === 'rtl') { scrollElement.scrollTo({ left: Math.abs(scrollElement.scrollLeft) >= scrollPoint - 100 ? 0 : scrollElement.scrollLeft - scrollLength, behavior: 'smooth' }); return; } scrollElement.scrollTo({ left: Math.max(scrollElement.scrollLeft - scrollLength, 0), behavior: 'smooth' }); } else { if (document.dir === 'rtl') { scrollElement.scrollTo({ left: Math.abs(scrollElement.scrollLeft) >= scrollPoint + 100 ? 0 : scrollElement.scrollLeft + scrollLength, behavior: 'smooth' }); return; } scrollElement.scrollTo({ left: scrollElement.scrollLeft >= scrollPoint - 100 ? 0 : scrollElement.scrollLeft + scrollLength, behavior: 'smooth' }); } } trackRuleImpress(rule) { if (window.sa && window.sa.track) { window.sa.track("plugin_common", { plugin_name: "upsell", event_type: "impressions", rule_id: rule.id, ssp: rule.ssp, scm: rule.scm, show_type: this.show_type_, support_app_block: window.SHOPLAZZA.theme.support_app_block }); window.sa.track("module_impressions", { aid: `smart_recommend.${this.show_type_}.${rule.id}`, support_app_block: window.SHOPLAZZA.theme.support_app_block }); } } trackQuickShop(data) { window.sa && sa.track && sa.track("plugin_common", { plugin_name: "upsell", event_type: "quick_shop", rule_id: data.rule_id, product_id: data.product_id, show_type: this.show_type_, }); } impressListen(selector, cb) { const el = document.querySelector(selector); const onImpress = (e) => { if (e) { e.stopPropagation(); } cb(); }; if (el && !el.getAttribute('imprsd')) { el.addEventListener('impress', onImpress) } else if (el) { onImpress(); } } } SPZ.defineElement('spz-custom-smart-block', SpzSmartBlockComponent);
${(function(){ const product = data.product; const toQuery = obj => Object.keys(obj) .map(k => Array.isArray(obj[k]) ? obj[k].map(v => `${k}[]=${encodeURIComponent(v)}`).join('&') : `${k}=${encodeURIComponent(obj[k])}` ) .join('&'); return `
${product.images.map((image) => { return `` }).join('')}
`; })()}
${(function(){ const product = data.product; const avail_variants = product.variants.filter(function(variant){ return variant.available; }); const selected_variant = product.min_price_variant.available ? product.min_price_variant : avail_variants.length && avail_variants[0]; return ` ` })()}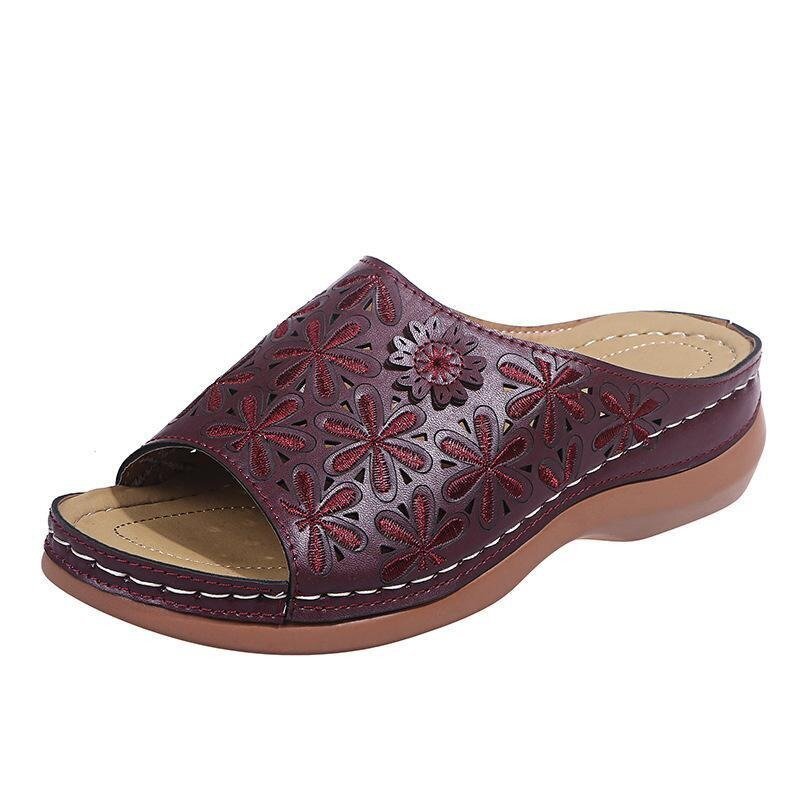 ${data.index + 1}/9
🎯If you are dissatisfied with the product, you can refund without reason within 30 days.
🚛Shipping>>Worldwide Express Shipping Available
🛫Payments Via PayPal® and CreditCard
⭐SSL Certificates For 100% Security
🔥93.76% of Customer Recommends This Product.
🏬We have America / UK /Australia warehouse.
💯100% Satisfaction Guaranteed With Every Order
THESE SANDALS DON'T JUST LOOK AMAZING! THEY ALSO PROVIDE SUPPORT FOR YOUR FEET!
#1 2021 | Premium Quality | Reduces Pain | Posture Correction | Even Pressure Distribution
How do I find my shoe size?
Size Table
Note:If your feet are too wide, please increase one size, if your feet are too narrow, please order according to the normal size
01 | A Legendary Design
The heart of all models is the original BIRKENSHARE footbed. The construction, which has been thought out to the smallest detail and makes it feel like you're standing in sand, helps your feet feel as comfortable as possible for hours on end. This supports health and promotes wellbeing.

02 | Deep Heel Cup
The very deep molding in the heel area supports the foot tissue and holds the heel bone firmly in its natural position. This provides the foot with nearly as much support when it is in a sandal as when it is in a closed shoe.

03 | Heel Mould
Activates the calf muscles, stabilises the back of the foot and improves gait and coordination.
04 | Interior And Exterior Longitudinal Arch Supports
The arch supports that run alongside the sides of the footbed surround the tarsal bones inside and out. This gives the foot the stability it needs when it takes a step.
05 | Transverse Arch Support
The support that runs through the middle of the footbed stabilizes the metatarsal bone. In this way, the transverse arch support helps ensure that the foot has a naturally straight and solid stance.
06 | Toe Grip
There are raised indentations at the front of the footbed near the toes. Thanks to the toe grip the toes remain loose and spread out in their natural position. The indentations also support the natural rolling motion of the toes.
07 | Footbed Edge
The footbed is drawn up especially high at the front. As a result, the high footbed edge protects the toes during the rolling motion of the foot.
BIKE SHARE Arizona Leather Soft Footbed Orthopedic Arch-Support Sandals 2021 are specially developed, designed by the BIRKENSHARE team, with a great-looking design and a soft sole to keep your feet comfortable and style on point!
😍 CHANGE YOUR SHOES & SAVE YOUR FEET 😍
A comfortable pair of walking sandals is best to wear on any outdoor adventure. However, if it turns out that you've been having cuts and blisters as well as leg and foot muscle pain, it's time to ditch your footwear.
Walk comfortably using these Comfy Arch Support Sandals – the pretty, vintage-looking lady sandals that provides good arch support.
Super breathable and convenient, you can wear them for different occasions!!
These sandals HUG your arches like a natural footprint, giving you all-day support.
Women Flower Wedge Sandals WITH STRAP will make you feel more COMFY & STEADY
Premium Orthopedic Toe Sandals are specially developed, designed by PIECADS, R&D and Fashion team, with a three arch support design and a soft sole to keep your feet comfortable, health safe, and style on point!
The Sandal corrects posture and eliminates muscle imbalances by balancing your feet at the perfect angle its original position to realign skeleton positioning.
FEATURES:
Reduces Pain: Eliminate the pain caused by flat feet, poor walking posture and plantar fasciitis.
Even Pressure Distribution: Our three – arch – support design makes sure your weight is evenly distributed across the toes, arch and ball of your feet at all times.
Even Pressure Distribution: Our three – arch – support design makes sure your weight is evenly distributed across the toes, arch and ball of your feet at all times.
IDEAL GIFT OPTION – This is best to give to ladies suffering from flat feet or plantar fasclitis. Help them feel the relaxation in walking. You may also give this as a present to your friend, family, and loved ones.
EASY SIZING
🔒 100% Risk-Free Purchase 🔥
---
👉 Our Guarantee
---
🌍Global express mail
🔒 100% safe payment
✔️100% money-back guarantee
📞 24/7 customer support
🌎Ship worldwide ✈
---
Please note that transportation is insured and it takes 7-15 working days worldwide. However, you may receive your items earlier. The tracking number will always be sent so that you can track every step of it! Good things are worth the wait! 😉
🔒 100% risk-free purchase 🔥
---
If you bought it and feel that it is not suitable for you, please don't worry. we will solve the problem by providing you with a replacement or refund. 100% simple and risk-free process.
Dear Valued Customers

Welcome to Kuyarck -a online store that aims to provide consumers in Europe and America with fashionable goods and the best service. We specialize in fine men's and women's shoes, providing our customers with a sophisticated and stylish wearing experience!We're dedicated to giving you the best and a variety of the products with highest quality of products, that are guaranteed to meet their needs and keep them satisfied! We have dedicated staffs and strategic partners who help us research and create the products that bring the most value to our customers. We always keep an eyes on the latest trends for such kind of our products and continuously improve our products and out our customers' wishes first. Our mission is to bring customers the best experience when using our products in both product quality and service quality. The interests of our customers are always the top priority for us, so we hope you will enjoy our products as much as we enjoy making them available to you.

Since Kuyarck was established in July 2022, we have sold a wide variety of products with high quality, and to date, we have provided products to more than 8,900 customers. After the order is placed, we will send the product to the customer as soon as possible.

Brand Development

July 2022 Establish a brand.

December 2022 8900th customer served.

February 2023 he number of products exceeds 12000 pieces.

We stick to our original intention and take a long-term perspective. We will continue to enrich our products, continue to control product quality, and achieve customer satisfaction.
Sincerely,
CEO - Jack Lee
What information do we collect?
Personal information is information that can be used to directly or indirectly identify you. Personal information also includes anonymous information that is linked to information that can be used to directly or indirectly identify you. Personal information does not include information that has been irreversibly anonymized or aggregated so that it can no longer enable us, whether in combination with other information or otherwise, to identify you.
We will only collect and use personal information which is necessary to comply with our legal obligations and to assist us to administer our business and provide you with the services you request.
We collect information from you when you register on our site, place an order, subscribe to our newsletter, or respond to a survey.
When ordering or registering on our site, as appropriate, you may be asked to enter the following information: your name, e-mail address, mailing address, and phone number. You may, however, also visit our site anonymously.
What do we use your information for?
We use the information you provide to us for the specific purposes for which you provide the information, as stated at the time of collection, and as otherwise permitted by law. The information we collect from you may be used in the following ways:
To personalize your experience
(your information helps us to better respond to your individual needs)
To improve our website and your shopping experience
(we continually strive to improve our website offerings based on the information and feedback we receive from you)
To improve customer service
(your information helps us to more effectively respond to your customer service requests and support needs)
To process transactions including executing your payments and delivering the purchased products or services requested.
To administer a contest, special promotion, survey, activity, or other site feature.
To send periodic emails
The email address you provide for order processing may be used to send you important information and updates pertaining to your order, in addition to receiving occasional company news, updates, related product or service information, etc.
To send periodic SMS messages
The phone number you provide during customer registration and/or order processing may occasionally be used to send you important marketing and promotional information related to products and services that may be of interest to you.
Legal Basis for the Processing of Personal Information
If you are located in the European Economic Area ("EEA"), our processing of your personal information will be based on the following: To the extent that we obtain your consent for the processing of your personal information such processing will be justified pursuant to Article 6(1) lit. (a) of the General Data Protection Regulation (EU) 2016/679 ("GDPR"). If the processing of your personal information is necessary for the performance of a contract between you and us or for taking pre-contractual steps upon your request, such processing will be based on GDPR Article 6(1) lit. (b). Where the processing is necessary for us to comply with a legal obligation, we will process your personal information on basis of GDPR Article 6(1) lit. (c), and where the processing is necessary for the purposes of our legitimate interests, such processing will be made in accordance with GDPR Article 6(1) lit. (f).
Please note that where you have given your consent to the processing of your personal information you may withdraw your consent, for example by sending an e-mail to tailaihk@163.com at any time which withdrawal will not affect the lawfulness of any processing previously made on basis of your consent.
Your Rights
We take reasonable steps to ensure that your personal information is accurate, complete, and up to date. You have the right to access, correct, or delete the personal information that we collect. You are also entitled to restrict or object, at any time, to the further processing of your personal information. You have the right to receive your personal information in a structured and standard format and, where technically feasible, the right to have your personal information transmitted directly to a third party. You may lodge a complaint with the competent data protection authority regarding the processing of your personal information.
To protect the privacy and the security of your personal information, we may request information from you to enable us to confirm your identity and right to access such information, as well as to search for and provide you with the personal information we maintain. There are instances where applicable laws or regulatory requirements allow or require us to refuse to provide or delete some or all of the personal information that we maintain.
You may send us an e-mail to tailaihk@163.com to exercise your rights. We will respond to your request in a reasonable timeframe. We will take all reasonable steps to ensure that your personal data is correct and up to date.
How do we protect your information?
You are responsible for your own username and password safety and security on Hobbyclubone We recommend choosing a strong password and changing it frequently. Please do not use the same login details (email and password) across multiple websites.
That said, we do implement a variety of security measures including offering the use of a secure server. All supplied sensitive/credit information is transmitted via Secure Socket Layer (SSL) technology and then encrypted into our Payment gateway providers database only to be accessible by those authorized with special access rights to such systems, and are required to keep the information confidential. After a transaction, your private information (credit cards, social security numbers, financials, etc.) will not be stored on our servers.
Our servers and website are security scanned and fully verified externally by McAfee Secure from Symantec on a daily basis to protect you online.
Do we use cookies?
Yes. Cookies are small files that a site or its service provider transfers to your computer's hard drive through your Web browser (if you have allowed it via your settings). This enables the sites or service providers' systems to recognize your browser and capture and remember certain information.
We use cookies to help us remember and process the items in your shopping cart, understand and save your preferences for future visits and compile aggregate data about site traffic and site interaction so that we can offer better site experiences and tools for you in the future.
We may contract with third-party service providers to assist us in better understanding our site visitors. These service providers are however not permitted to use the information collected on our behalf except to help us directly conduct and improve our business. We use, for example, Google Analytics, a web analytics service provided by Google, Inc. ("Google") to help us better understand how users engage with our website. Google Analytics uses cookies in order to collect information on the usage of our website.

This information is used to compile reports and create services to help us improve our website and the services associated with it. The reports disclose website trends without identifying individual visitors. The information generated by the Google cookie about your use of our website (including your IP address) may be transmitted to and stored by Google on servers in the United States. Google may also transfer this information to third parties where required to do so by law, or where such third parties process the information on Google's behalf. Google will not associate your IP address with any other data held by Google.
On some pages of our website, third parties that provide applications through our website may set their own cookies in order to provide services, track the success of their applications or customize applications for you. For example, when you share content using a social media sharing button such as Facebook or Twitter, the social network that has created the button will record that you have done this. Because of how cookies work, we cannot access these cookies nor can the third parties access the data in cookies used by us.
If you prefer, you can choose to have your computer warn you each time a cookie is being sent, or you can choose to turn off all cookies via your browser settings. Like most websites, if you turn your cookies off, some of our services may not function properly. However, you can still place orders by contacting Customer Service at tailaihk@163.com.
Do we disclose any information to outside parties?
We do not sell, trade, or otherwise transfer to outside parties your personal information. This does not include trusted third parties who assist us in operating our website, conducting our business, executing payments, delivering purchased products or services, sending you information or updates, or otherwise servicing you, so long as those parties agree to keep this information confidential. We may also release your information when we believe release is appropriate to comply with the law, enforce our site policies, or protect our or others' rights, property, or safety.
How long do we retain your information?
We will retain your personal information for as long as it is necessary to fulfill the purposes outlined in this Privacy Policy unless a longer retention period is required or permitted by tax, accounting, or other applicable laws.
Third-Party Links
Occasionally, at our discretion, we may include or offer third-party products or services on our website. These third-party sites have separate and independent privacy policies. We, therefore, have no responsibility or liability for the content and activities of these linked sites. Nonetheless, we seek to protect the integrity of our site and welcome any feedback about these sites.
Terms and Conditions
Please also visit our Terms and Conditions section establishing the use, disclaimers, and limitations of liability governing the use of our website at Terms and Conditions.
Changes to our Privacy Policy
If we decide to change our privacy policy, we will post those changes on this page, and/or update the Privacy Policy modification date below.
Last Modified: July.21, 2023
How Do I Cancel An Order?
We are only able to cancel orders within the first 12 hours after the order is placed. After that the order has most likely been processed and is preparing for shipment or has been shipped. Once this takes effect, it's out of our hands. We apologize for any inconvenience this may cause, but we pride ourselves on prompt service and this includes getting your orders out as fast as possible.
When Will My Order Ship?
Orders are usually processed and shipped within 3 working days of purchase.
How Long Does Shipping Take?
Shipping times vary as we do ship worldwide from different fulfillment centers based on your location. Average shipping time is about 7 to 20 working days. Your tracking number will be updated 3-7 days after your order has been shipped.
IS MY INFORMATION SECURE USING THIS SITE?
Yes, we use the latest technology to ensure your information is secure. To get more information, please read our privacy policy
Orders & Payments
Q: What payment methods do you accept?
All major Credit/Debit Cards
A: PayPal Express is a secure and fast way to purchase our products online. PayPal already has your details, so just provide your email address and password to safely complete your online purchase.
Q: How can I know if my order has been placed successfully?
A: When your order is placed successfully, you will receive an order confirmation email. The status of your order can be check by visiting the Track My Order. If you have not received the order confirmation email, it may be that your email is full and cannot be successfully accepted, or it may be a system problem. Anyway, when it happens, please contact us in time.
Shipping & Delivery
Q: Where can I find the tracking information for my orders?
A: All tracking numbers can be found in the shipping notification emails we send out. Tracking information can be found in the shipping notification emails we send out.
Note that international shipment tracking may take up to a few days to display any updates but that doesn't necessarily mean the shipment is lost.
Q: Is tracking available for my order?
A:We depend on the international network of logistics services such as DHL, FedEx, and UPS. Along with these, we also rely on local postal service providers like USPS so that your order could be delivered to you in the shortest time possible. That's the reason why tracking may not be available sometime.
Note: All orders delivered within the United States by USPS have full tracking available! For international orders, full tracking will only be available when sent via International Priority - which costs a bit more.
Q: Where do my orders ship from?
A:We have our third-party factories located in different parts of the world. Each one of them manufactures particular products and caters to different geographical locations. We make sure your orders are producted in the most suitable location catering to the delivery address you provided for fast and affordable shipping!
Q: What if the recipient's address was wrong?
A:If the recipient's address was wrong, please contact us in time. Once the order is shipped, then you are held responsible. You would have to bear the reshipment charges.
Q: What happens if a package wasn't delivered to me, but the tracking states that it was?
A:If the package was marked as delivered, but you have yet to receive it, please contact us in time.
There may be cases where the delivery was made, but the package was left in an unexpected location at the your address. You should reach out to the carrier and inquire if any additional details were left by the delivery person. For example: "Left under the table on the back porch."
Returns & Exchanges
Q: What is your return policy?
A: We offer a 7-day return & exchange policy, because we would like to make you feel comfortable when shopping at Kurdran. Please refer to Returns & Exchanges for details.
If you have any questions, please contact us, we will deal with it as soon as possible.
Thank you for visiting
Kuyarck focuses on discovering unique and personalized products for European and American consumers, we stick to our service and strive for 100% customer satisfaction. You can click on our classified collection album to find your favorite products